Why Would You Delete Your Twitter Account?
Twitter is a  networking and microblogging platform that allows users to publish short posts on current events, personal experiences and general topics. Twitter is a popular source for news, entertainment, sports and commentary. However, Twitter is full of trolls and spambots that can be detrimental to your Internet security. The posts that you make to your Twitter feed can be crawled and indexed by Google and Bing. Since it is a public platform, Twitter raises privacy concerns as well. All that considered, you may think it's about time to leave the app for good. If so, are you wondering how to delete your Twitter account? We've got you covered with five easy steps you can take to permanently delete your Twitter account.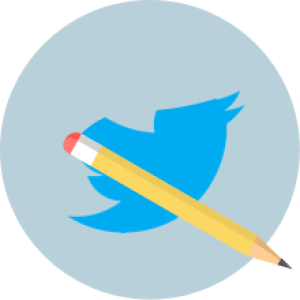 How To Delete Your Twitter Account Permanently
Once you have followed these steps for how to delete your Twitter account, your account will no longer exist and people cannot search for you on Twitter or access your profile any longer. Note: Account deactivation is not available on mobile devices and must be done through the twitter.com website. Also, all tweets that were previously indexed by Google or Bing may still be available through those search engines. Follow our easy 5-step guide on how to delete your Twitter account.
Sign in to your Twitter account. Remember, you will need to sign in through the twitter.com website.

Click on your profile picture at the top right corner, and then go down to Settings.

In the Account Settings, scroll down to the bottom and click on Deactivate My Account.

Read through account deactivation information. After reading the information provided, click the Deactivate @Username button.

You will then be prompted to enter your account password before your account can be permanently deleted.
That's it. That's how you delete your Twitter account. After the last step, your account will be permanently gone.