TPA Project Finance Announces $27 Million Bridge Loan Funding for Frogs Hollow North Luxury Housing Development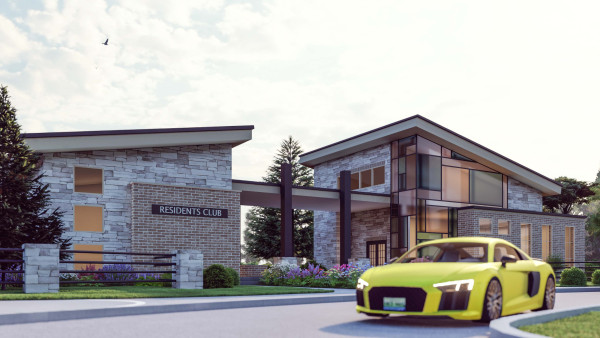 Toronto, Canada, 28th Aug 2023, King NewsWire – TPA Project Finance, a leading name in the project finance industry, is thrilled to announce its latest successful funding endeavor: a $27 million Bridge Loan extended to Ivacuum General Trading for the creation of a distinguished luxury housing development, Frogs Hollow North, located just outside Toronto in Canada.
Frogs Hollow North is set to redefine the landscape of luxury living, offering an exclusive community that seamlessly blends the tranquility of nature with modern opulence. Comprising an elegant mixture of single-family residences and townhomes, this premier housing development caters to those who seek both privacy and the ultimate in comfort. With prices starting at 2 million CAD, Frogs Hollow North represents an investment in a lifestyle that is truly unparalleled.
The decision to fund Ivacuum General Trading's vision for Frogs Hollow North underscores TPA Project Finance's commitment to supporting visionary projects that drive economic growth while enhancing the quality of life for residents. This partnership demonstrates TPA Project Finance's ability to swiftly provide the necessary resources to turn groundbreaking concepts into tangible realities.
"We are delighted to be the financial backbone behind the development of Frogs Hollow North," said Eddie Britton, President of TPA Project Finance. "This project aligns perfectly with our mission to fund projects that not only offer exceptional returns for our investors but also contribute positively to the communities they serve."
The Bridge Loan provided by TPA Project Finance will enable Ivacuum General Trading to facilitate the construction of Frogs Hollow North and bring this vision to life efficiently. The strategic location of the development, just outside Toronto, ensures easy access to urban amenities while maintaining an aura of serene living away from the bustling city center.
Ivacuum General Trading choose TPA instead of traditional bank financing because of timing limitations said its CEO Ion Raducu, "We have done projects in the past with TD, but with the current economic climate, we couldn't wait around for commitments. TPA really stepped in and facilitated the funding that we needed on a facility that allows us to draw down when we need it".
TPA Project Finance strives to make its mark for its innovative financing solutions and its commitment to fostering successful partnerships. With a portfolio spanning diverse industries and a track record of enabling exceptional projects, TPA Project Finance hopes to be a driving force in the realm of project finance.
To learn more about TPA Project Finance and its ventures, please visit www.tpaprojectfinance.com.
About TPA Project Finance: TPA Project Finance is a private financial institution specializing in funding transformative projects across various sectors. With a commitment to innovation and a proven
Media Contact
Organization: TPA Project Finance
Contact Person: Jed Fulton
Website: https://www.tpaprojectfinance.com
Email: [email protected]
Contact Number: (833) TPA-1227
City: Toronto
Country: Canada
Release Id: 2808235857