Tech Investment Show 2023: Showcasing Technology Advancement of Electric Mobility and Climate Tech Solutions in Q4 2023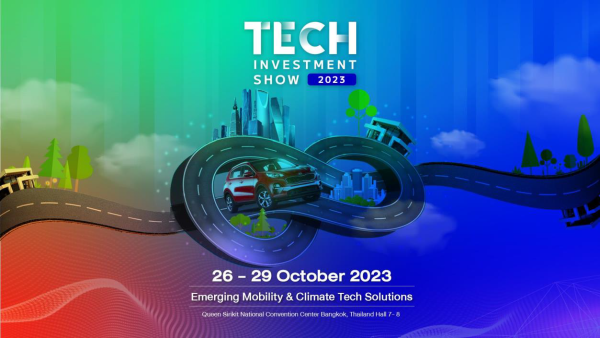 Bangkok, Thailand, 1st Sep 2023 – Ideal Blockchain Event Organizer, IBEO, Joins with Partners to Host Tech Investment Show 2023 focusing on Emerging Mobility and Climate Tech Solutions Showcasing Technology Innovation to Drive Sustainability forward and pursuing Circular Economy in various sectors on 26-29 October 2023 at Queen Sirikit National Convention Center, Hall 7-8 in Bangkok Thailand.
We succeeded in organizing the very first Tech Investment Show 2023 in February gathering numerous Tech Innovation folks, CVCs, VCs, and Angel Investors around the globe creating a lot of business opportunities and pooled investment.
In this edition, IBEO will stick to the same core concept of the event. Focusing on the investment and business growth in the emerging technology of Electric Mobility and Climate Tech Solutions. Aiming to foster enthusiasm, creativity, connection, and technological advancement of startups and corporations.
Together with EV Expo Thailand 2023 organized by M Vision Public Company Limited, IBEO's parent company. IBEO believes the event will give value to all attendees in terms of investment and business partnership.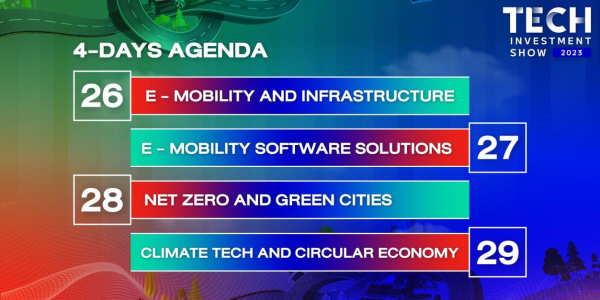 Palida Jantratip, CEO of IBEO said as the way of living shifts, we can't deny that there is a significant intersection between society, technology, and design. We are all surrounded by and learning to implement technology to enhance life. There are also new businesses out there and some corporations that are taking Climate and Sustainability seriously in the way of business operations.
Join us to upgrade your knowledge and learn the intersection of sustainability and technology. Exploring how we can invest in knowledge, network, and innovative startups and a market leader like a corporation that is making a positive impact on the planet with us at Tech Investment Show 2023.
Get your early bird free ticket at bit.ly/46qD5Ez
Media Contact
Organization: Ideal Blockchain Event Organizer
Contact Person: Ms Palida Jantratip
Website: https://techinvestmentshow.com/
Email: [email protected]
City: Bangkok
State: Bangkok
Country: Thailand