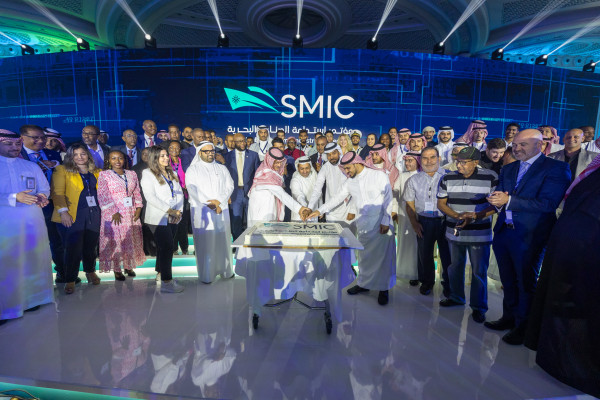 Riyadh, Riyadh, Saudi Arabia, 10th Sep 2023 – Anticipated Sustainable Maritime Industry Conference (SMIC) concluded in Jeddah yesterday, leaving attendees impressed with the comprehensive coverage of all aspects of the maritime industry. The conference drew in a host of high-profile international guests, including International Maritime Organization (IMO) Secretary General Kitack Lim and other officials, specialists, and maritime industry enthusiasts. The last day of the event saw the executive leaders' vision for the transformation of the maritime sector, the experts' outlook on the future of seafarers, and the specialists' views on sources of empowerment.
The conference opened with a groundbreaking tripartite agreement between Transport General Authority (TGA), American Bureau of Shipping (ABS), and Zamil Marine Company. This agreement, which aimed to advance the sector and ensure its sustainability, will study the feasibility of autonomous ships. Additionally, a new agreement was signed between the Saudi Logistics Academy and Escola Europea to enhance cooperation in developing logistics training and education globally. This collaboration will include the establishment of a virtual port laboratory in Jeddah and the provision of training courses in various logistics fields.
Furthermore, the Kingdom strengthened its cooperation with IMO by signing a partnership between TGA, Bahri Company, and the IMO to support the NextWave Seafarers (NWS) project, with the aim to enhance the efficiency of seafarers globally. TGA announced its support for three other environmental projects in partnership with the IMO: GLoFouling, GLoLitter, and GLoNoise to protect the environment and marine systems, preserve natural resources and marine life, and reduce pollution and the risk of extinction. The International Maritime Law Institute (IMLI) also received support from the Kingdom as part of its mission to strengthen a common understanding of maritime law.
Alongside the collaborative efforts being made, Kitack Lim IMO Secretary General, was recognized for his valuable contributions to numerous member state initiatives and projects during his tenure. Additionally, success partners were honored for their ongoing efforts towards promoting a sustainable marine industry.
During the conference, attendees engaged in dialogue sessions, speeches by renowned speakers, and scientific workshops led by sector experts from various countries worldwide. These discussions covered topics ranging from the circular maritime economy to autonomous ships and the development of ports, as well as the challenges posed by these advancements. Additionally, the conference emphasized the crucial role of sailors and their future in the industry, while also addressing the potential of women's empowerment in the sector.
The conference has left attendees with a sense of hope and enthusiasm for the future of the maritime industry, strengthened by the Kingdom's efforts and endeavors towards sustainability and development. The conference undoubtedly succeeded in creating a common ground for understanding the importance of a sustainable maritime industry and the vital role it plays in shaping the future of the global economy.
Media Contact
Organization: The Saudi Transport General Authority
Contact Person: Abdullah Alangari
Website: https://www.tga.gov.sa
Email: [email protected]
City: Riyadh
State: Riyadh
Country: Saudi Arabia
Release Id: 1009236203