SLTL Group's Open House 2023 in Gandhinagar promises laser technology advancements, precision, and flexibility. Explore innovative machines and connect with industry leaders. Don't miss out!
Gandhinagar, Gujarat, India, 14th Oct 2023, King NewsWire – SLTL Group, a leading name in the world of laser technology, is thrilled to announce Open House 2023, a landmark event that promises to redefine the landscape of laser machine solutions. This exceptional event, scheduled from October 17th to 22nd, is set to be a game-changer for industries seeking the latest advancements in laser technology.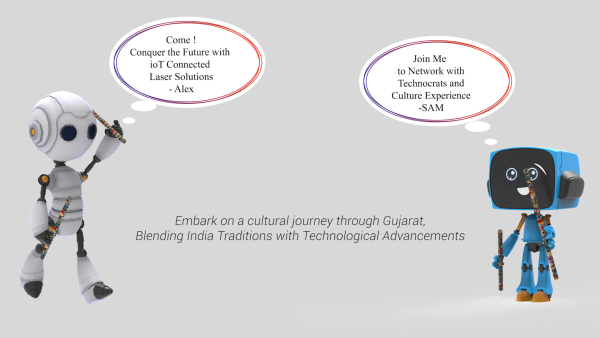 Open House 2023 offers a unique opportunity for industry professionals to explore and acquire state-of-the-art laser machines that can transform their operations. With a team of SLTL experts on hand to answer all your questions about applications, processing speed, quality, and customization, this event is your one-stop destination for laser technology solutions.
It isn't easy to switch to the most updated solutions, at Open House 2023, held in SLTL's Head Office; Gandhinagar, attendees will have the chance to delve into the latest technological advancements, high-tech solutions, and the fastest laser machines with the finest precision for various applications. Along with an experience of SLTL Group's advanced software that allows for easy modification, addition, or alteration of designs, empowering businesses with unparalleled flexibility.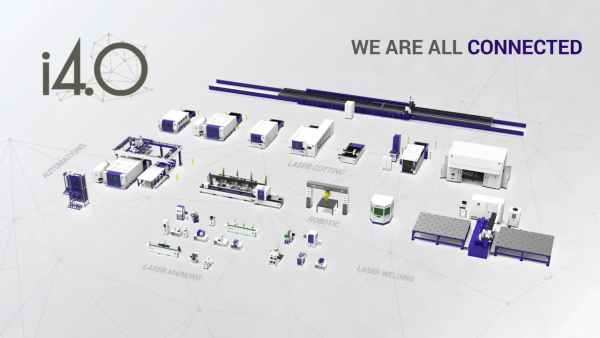 The event will feature live demonstrations of smart machines capable of processing a variety of metals, precisely cutting designs in various sizes for 2D sheets, tubes, and 3D components. Precision and productivity would take center stage here with laser cutting, laser marking, laser welding, cleaning, micro-machining, and robotic automation.
SLTL Group is renowned for its commitment to technological advancements, and Open House 2023 will showcase machines that transform imagination into reality. From cutting intricate shapes and designs to permanent marking and engraving on various materials, attendees will witness the power of SLTL's most advanced laser machines. These machines are seamlessly integrated with IoT, AI, ANN, and Industry 4.0 features, offering capabilities such as generating machine reports, remote functioning, and real-time machine status tracking.
Hosted to make a difference! – Open House 2023 is presented with the perfect solution to the needs of industry professionals in mind. The event will feature live demonstrations, new product launches, expert-led presentations, and sessions with the "SLTL's We Care" team aimed at enhancing machine uptime.
This event is not just a gathering; it's a platform where decision-makers, technology giants, industry experts, manufacturers, suppliers, machinery companies, consultants, engineers, agents, traders, distributors, and steel and metallurgy enthusiasts from around the world will converge to elevate the industry's dialogue, trade, and global outreach.
Don't miss out on this incredible opportunity to shape the future of your industry. Stay tuned for more updates and exciting insights from SLTL Group's Open House 2023.
Open House 2023 is organized for 6 days at Headquarter of SLTL Group
You are invited! – https://bit.ly/SLTL-OH23
Where? – E-30, Electronic Estate, GIDC Rd, Sector 26, Gandhinagar, Gujarat 382028
When? – Dates: 17th to 22nd October 2023
Visit Time: 9.30 AM to 5:00 PM
Point of Contact/ Event Coordinator:
Mr. Alex: +91 7490952219 / +91 9558400700
Email: [email protected]
Register Today – www.sltl.com/openhouse23
Reference: https://www.sltl.com/press-release/sltl-group-presents-open-house-2023-your-gateway-to-cutting-edge-laser-technology/
Media Contact
Organization: Sahajanand Laser Technology Ltd.
Contact Person: Alex
Website: https://www.sltl.com/
Email: [email protected]
Address: E-30, GIDC Electronic Estate, Sector 26, Gandhinagar, Gujarat 382028
City: Gandhinagar
State: Gujarat
Country: India
Release Id: 1410237098