Sen Wall Coverings Launches Mural Wallpaper Collection in Singapore
Senwall Coverings introduces its Mural Wallpaper Collection in Singapore, blending traditional Asian themes with modern patterns to cater to diverse tastes. Crafted with top-tier materials for durability, these wallpapers are designed for easy installation, offering a hassle-free experience. With a wide price range, they are accessible to all budgets, making them a versatile choice. Notably, these wallpapers boast water resistance, fire retardancy, antibacterial protection, and UV resistance, ensuring longevity and vibrant colors. Senwall Coverings, Singapore's premier wallpaper shop, is synonymous with quality and customer satisfaction, making them the preferred choice for those seeking elegance and style for their walls.
Singapore, 6th Sep 2023 – Sen Wall Coverings is proud to announce the launch of their new mural wallpaper collection in Singapore. The entire collection of Mural Wallpaper was designed and crafted according to the customer requirements. With high-end materials sourced from well-known manufacturers, these products are offering outstanding durability and long life. A mix of traditional Asian themes and modern patterns allows customers to create murals that reflect their personality and style to their place. Every piece is paired with detailed instructions for easy installation which makes wallpapering an effortless and enjoyable experience for everyone. This unique collection of wallpapers caters to all budgets as the prices range from very affordable to ultra-luxurious, allowing everyone to find something unique and special for their private space.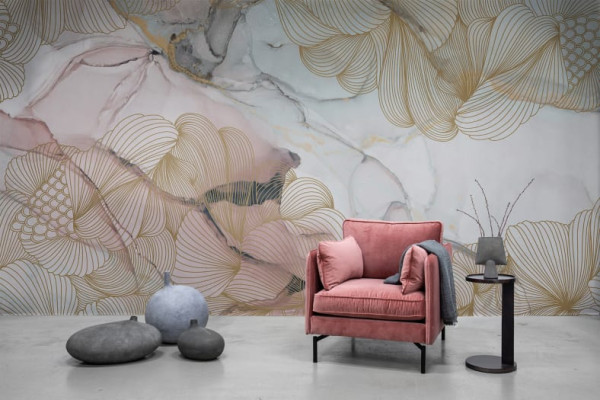 Mural Wallpaper Singapore
Mural wallpapers Singapore can give your home an instant makeover without having to invest in costly renovations. These wallpapers will add deep character and your unique style to your space so choose according to your personality. They come in numerous sizes and colors so you can easily find the best one that fits perfectly with your existing interior. Plus, they're easy to install – just paste it on the wall and enjoy!
Senwall Coverings' mural wallpapers also come with several features that make them stand out from the competition. These include water resistance properties which ensure durability even when exposed to damp conditions such as bathrooms or kitchens; fire retardant properties that protect against accidental fires; anti-bacterial protection which makes them ideal for use in hospitals or other healthcare settings; and UV protection that ensures vibrant colors even after long exposure to sunlight.
About Senwall Coverings
Senwall Coverings is known as the most reputed wallpaper shop in Singapore that specializes in high-quality wall coverings whether you are looking for residential or commercial space. They offers a wide collection of classic designs and modern patterns, also you can ask for customized wallpaper for a wall as per your requirements. Senwall Coverings is offering exceptional customer service whether you need assistance in selection of wallpaper or related to installation process. Their complete dedication to product quality, its features and customer satisfaction has earned them a planetary reputation in the local market of Singapore. That is why, Senwall Coverings is the perfect partner for anyone who wants to add a touch of elegance and style to their walls.
If you're ready to add some elegance and style to your home, then consider mural wallpaper from Singapore by Senwall Coverings.
Media Contact
Organization: Sen Wall Coverings
Contact Person: Ms. Samantha
Website: https://www.senwall.com.sg/
Email: [email protected]
Country: Singapore
Release Id: 0609236118