Sdeepurpedic Reimagines Comfort Through Their Top-Rated Memory Foam Pillows
Sdeepurpedic is a globally trusted pillow and bedding brand that specializes in selling memory foam pillows of varying sizes and shapes for better sleep.
China, 1st Sep 2023 – The lion's share of the adult population suffers from chronic sleep disorders. The recent estimates show that over 10% of the global adult population experience insomnia. While many solutions are suggested to solve these issues, the bedding industry can play a significant role in it.
At Sdeepurpedic, the creators are doing the exact same. They have carefully curated an impressive product line that caters to modern-day sleep issues. They envision establishing their brand as a source of comfort for many, and their recent efforts have proven the same.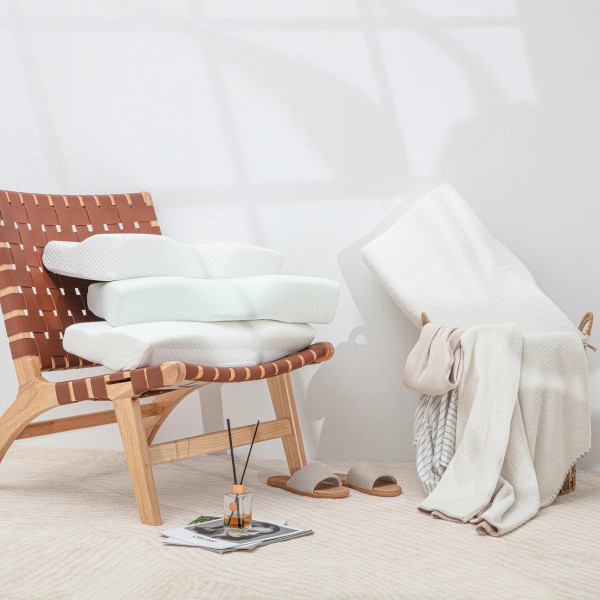 Sdeepurpedic is much beyond an average bedding brand. They attempt to answer the question of how to get better sleep. And their answer is top-quality memory foam pillows. Sdeepurpedic specializes in creating premium quality pillows that are available in a wide variety of designs.
Sdeepurpedic pillows provide better sleep to users in the most affordable way. Their product line is categorized into pillows by material, application, sleep position, size, and shape.
Under the material category, they have an impressive collection of memory foam pillows. The Sdeepurpedic research team has identified memory foam as the best material to use in a pillow for comfort and better sleep. So, they maintain an exclusive collection of such pillows at their store.
The application category consists of the most comfortable pillows, like bed, support, and neck support pillows. The bed pillows at Sdeepurpedic are famous for their breathability and hypoallergenic features. The brand's support pillows provide enough lumbar support to the users and help with posture correction. From healthy alignment to pain relief, the Sdeepurpedic neck support pillows are in a league of their own.
Users can access products like side sleepers, stomach sleepers, and back sleepers' pillows in the position category. They all feature specific contour shapes to adapt to the user's sleeping position. This category is a bestselling category at Sdeepurpedic and has received significant positive feedback.
Sdeepurpedic also maintains a vast collection of comfortable pillows in varying sizes and shapes to choose from. The standard and queen-sized pillows are bestsellers. And so are the contour and flat pillows.
Sdeepurpedic is the ideal spot to get the best pillows on sale, too. The online platform of Sdeepurpedic hosts occasional sales on their website that feature top-quality products. Unlike many other pillow brands, Sdeepurpedic offers a 10-year warranty on all their products.
The 100-night trial offer from Sdeepurpedic is one of the most impressive offers available in the industry, which lets the customers return the product if they are unsatisfied with the products. Despite having these many features and the option to customize the pillows, the logistics section of Sdeepurpedic performs an excellent job delivering all the products in under five business days.
Sdeepurpedic attempts to improve itself and become the most trusted bedding and pillow brand globally. Their vast range of products, commitment to quality, customer-friendly purchase policies, etc., proves that they are on their way to reaching their goal very soon.
Media Contact
Organization: Cloudance Tech Co.,Ltd
Contact Person: Avril He
Website: https://www.sdeepurpedic.com/
Email: [email protected]
Contact Number: +1 2135745625
Country: China
Release Id: 0109235999