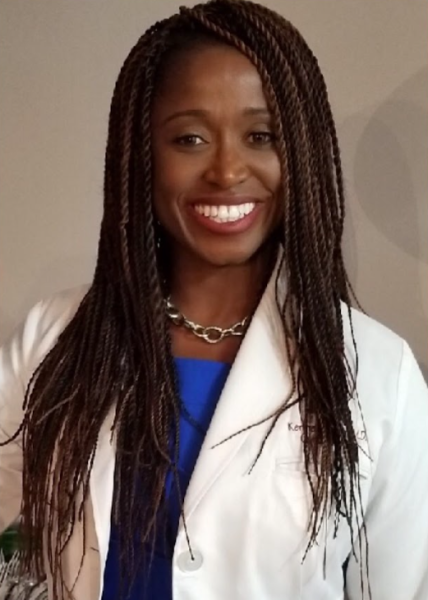 New York, Date — Dr. Kerline Marcelin, a visionary force in the world of aesthetics, is excited to introduce her latest venture, Hudson Aesthetics MD. This boutique medical practice is set to redefine the landscape of aesthetic cosmetic services, with a strong focus on the patient-centered experience.
Hudson Aesthetics MD is where artistry and medical precision come together to deliver transformative results. Dr. Marcelin's unwavering commitment to patient well-being, safety, and authenticity is the cornerstone of this venture. Dr. Marcelin states, "Being the bridge between artistry, a patient's desires, natural authenticity, and medical safety and expertise is the culmination of the symphony of my aesthetic vision and mission."
About Hudson Aesthetics MD: Hudson Aesthetics MD goes beyond being just a medical practice; it's a sanctuary for individuals seeking to enhance their natural beauty. Embracing the philosophy that "Medical aesthetics is an investment in self-care. It's about feeling good in one's own skin and radiating that positivity out into the world."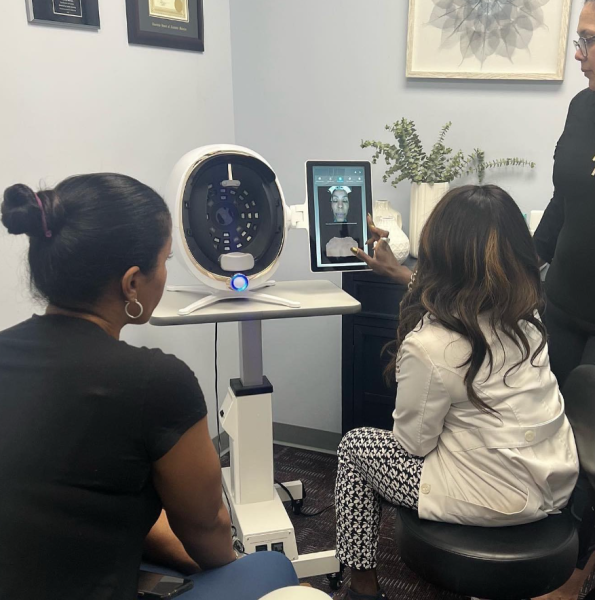 Dr. Kerline Marcelin, a renowned eye surgeon and physician in ophthalmology, brings her expertise in precision and attention to detail to the world of aesthetic cosmetic services. Her vision for Hudson Aesthetics MD is clear: to empower individuals to be the best version of themselves, enhancing their youth and beauty while embracing their uniqueness.
Key Features of Hudson Aesthetics MD:
Patient-Centered Approach: At Hudson Aesthetics MD, the patient is the priority. From the first point of contact to the final result, every interaction is imbued with warmth and care. The team understands that enhancing one's appearance is a personal journey, and they are committed to working with patients every step along that journey.
Individualized Beauty: Just as no two individuals are alike, no two beauty journeys are the same. Through advanced technology and Artificial Intelligence Facial Analysis, Hudson Aesthetics MD focuses on each individual's specific skin and facial data and customizes treatment plans for each patient's unique features and desires, ensuring that the results are not only stunning but also authentically them.
Safety and Integrity: Safety is paramount at Hudson Aesthetics MD. Dr. Marcelin's extensive and renowned medical background ensures that every procedure is conducted with the highest standards of medical integrity. Patients can trust that their well-being is in excellently skilled and capable hands.
Confidence Redefined: Hudson Aesthetics MD believes that when patients see their enhanced beauty, they feel a newfound confidence that radiates to the world. It's about more than just aesthetics; it's about empowering individuals to face the world confidently.
Dr. Kerline Marcelin expresses her excitement about this new chapter: "Hudson Aesthetics MD is a culmination of my passion for precision, artistry, and patient-centered care. Its aim is to help individuals feel confident and beautiful in their own skin. The practice is here to guide patients on their journey to a more radiant self."
Discover her true beauty at Hudson Aesthetics MD.
About Dr. Kerline Marcelin, MD: Dr. Kerline Marcelin is a board-certified ocular eye surgeon and physician with over 20 years of experience. She earned her undergraduate college degree from New York University and her Medical Doctorate from Mount Sinai School of Medicine in New York City. She completed her surgical ophthalmic residency at New York University/Bellevue Hospital Systems and additional fellowship training.
Dr. Marcelin is a Clinical Assistant Professor of Ophthalmology at New York Eye & Ear Infirmary of Mount Sinai, training and teaching medical residents since 2000. Along with her academic affiliation, Dr. Kerline Marcelin is the Founder and Medical Director of both Hudson Ophthalmology (2010) and Hudson Aesthetics MD (2022) private practices in Cortlandt Manor in Westchester County, New York.
Throughout her career, she has received numerous recognitions in the field of medicine, including Westchester County's McDonough Trailblazer Award (2018), Westchester Magazine's Cover – Healthcare Heroes Designation (2020), and Castle Connolly's national peer-awarded Top Doctors (2021, 2022, 2023).
Dr. Kerline Marcelin's commitment to excellence and patient well-being has established herself as a trailblazer in the fields of eye care and aesthetics. Her passion for precision and artistry drives her mission to enhance the natural beauty of her patients.
Follow Hudson Aesthetics MD
Website: https://www.hudsonaestheticsmd.com
Facebook: https://www.facebook.com/HudsonAestheticsMD
Instagram: https://www.instagram.com/hudsonaestheticsmd/
Media Contact
Organization: Hudson Aesthetics MD
Contact Person: Dr. Kerline Marcelin
Website: https://hudsonaestheticsmd.com/
Email: [email protected]
Contact Number: 9146885468
Address: 2050 E. Main Street, Suite 1-R4, Cortlandt Manor,NY 10567
City: New York
State: New York
Country: United States
Release Id: 1310236910