Discovering New Talent: Croxxings' Platform Highlights Emerging Musicians
Croxxings aims to nurture a supportive community where artists and music lovers can connect beyond boundaries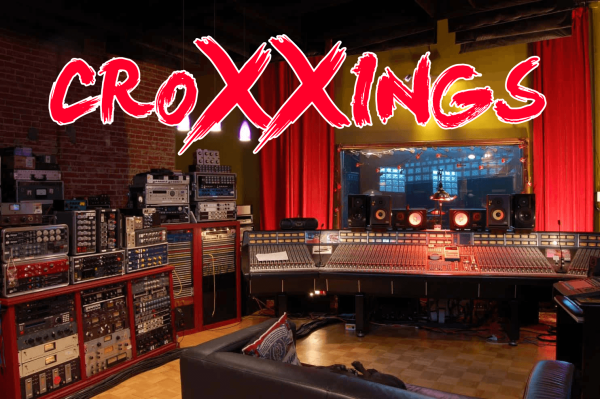 Toronto, Canada, 1st Sep 2023, King NewsWire – Looking to make your mark in the music industry as an independent artist? Look no further than Croxxings, the international platform that's turning heads in the music scene. With its headquarters in Toronto, Canada and a global presence, they showcase both local and international hip-hop, rap and R&B artists with unmatched dedication.
Using advanced technology, Croxxings delivers an unforgettable experience for music enthusiasts from around the world. They capture live events with top-quality video and sound, giving fans the chance to experience concerts online as if they were in the front row.
Previous collaborations with artists like Sha Ek and Central Cee have resulted in immense success. Allie, a rising star in the industry, became one through Croxxings' support and assistance. The platform's mission is to empower independent artists in the hip-hop, rap, trap, and R&B genres with unparalleled music marketing strategies and paid promotions.
But that's not all. Croxxings aims to nurture a supportive community where artists and music lovers can connect beyond boundaries. They tailor their customised music marketing strategies to the unique needs of each artist, creating a platform where music is more than just a medium—it's a movement.
Expand Your Music Horizons: Reach New Audiences with a Global Network
Croxxings is more than just a music platform—it's a movement that's revolutionising the way we experience and share music. Their mission is to connect music lovers from around the world, providing a safe and supportive space for people of all backgrounds to come together and celebrate the power of music.
But Croxxings doesn't stop at community building. They're dedicated to empowering independent hip-hop, rap, and R&B artists to achieve global success. With the expert guidance of the CEO & Content Manager, artists have access to advanced music marketing strategies, paid promotions, and even live event capturing of concerts.
Croxxings' innovative approach to artist promotion and community building has set them apart as a leading platform in the music industry. Their advanced technology and tailored services give independent artists the tools they need to thrive in a highly competitive field.
So if you're an independent hip-hop, rap or R&B artist looking for an international platform that can help you achieve global recognition, look no further than Croxxings. They'll help you grow your career, expand your reach and connect with a supportive community of music lovers from around the world. Get in touch with them today to see how they can boost your music career to the next level.
Media Contact
Organization: Croxxings
Contact Person: Julian
Website: https://croxxings.com
Email: [email protected]
Contact Number: 647-819-8738
City: Toronto
Country: Canada
Release Id: 0109235997