Credsy Unveils Its Game-Changing Primary Source Verification Feature: A New Dawn in Healthcare Credentialing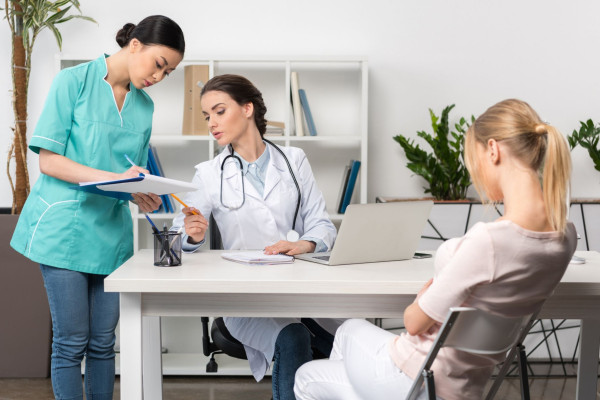 In an era where the healthcare industry is grappling with inefficiencies, delays, and escalating costs, Credsy, a sister company of MedicalLicensing.com and a trailblazer in healthcare licensing and credentialing, is taking a monumental step forward. The company has just unveiled its new Primary Source Verification (PSV) feature, promising to redefine the landscape of healthcare credentialing.
Traditional healthcare credentialing is a laborious, time-consuming, and error-prone process. It often takes between 90 to 120 days to complete, costing healthcare organizations up to $10,000 per day in delays. The manual verification of credentials from primary sources is not just cumbersome but also fraught with the risk of human error.
Leveraging the experience and expertise gained from its sister company, MedicalLicensing.com, Credsy's new PSV feature aims to automate this critical process. This feature integrates seamlessly with Credsy's existing suite of services, ensuring accuracy, compliance, and speed.
"Our goal is to revolutionize healthcare credentialing," says Vasyl David Ivaniuk, CEO of Credsy. "With the introduction of our PSV feature, we're not just solving a problem; we're setting a new industry standard."
How It Works
1. Automated Verification: The PSV feature automatically verifies the credentials of healthcare providers from primary sources, ensuring data integrity.
2. Compliance and Security: With a focus on compliance and data security, the feature adheres to all regulatory standards, offering peace of mind to healthcare organizations.
3. Speed and Efficiency: The feature promises to reduce the credentialing process time significantly, allowing healthcare providers to focus on what they do best – providing quality care to patients.
The Impact
The introduction of the PSV feature is expected to have a profound impact on the healthcare industry:
1. Quality of Care: With more accurate and quicker credentialing, healthcare providers can be onboarded faster, leading to better patient care.
2. Cost-Efficiency: The automation of the credentialing process will result in significant cost savings for healthcare organizations.
3. Data Integrity: The feature ensures that all credentials are verified directly from the primary source, thereby maintaining data integrity and compliance.
What sets Credsy apart is its holistic approach to healthcare credentialing. As a sister company of MedicalLicensing.com, Credsy benefits from years of industry experience and expertise. This makes Credsy a one-stop-shop for healthcare organizations looking to optimize their operations. Healthcare providers who have used Credsy's services have consistently praised the companies for their efficiency, professionalism, and attention to detail.
"We're not just a service; we're a solution," adds Ivaniuk. "Our PSV feature is a testament to our commitment to innovation and excellence."
Credsy's new Primary Source Verification feature is not just an incremental improvement; it's a paradigm shift in healthcare credentialing. By automating a process that has long been a bottleneck in healthcare operations, Credsy is setting a new standard for efficiency, accuracy, and compliance.
"For us, it's about making a meaningful impact in the healthcare industry," concludes Ivaniuk. "We're here to change the game, and this is just the beginning."
LinkedIn: https://www.linkedin.com/company/credsy/mycompany/
Facebook: https://www.facebook.com/medicallicensing
Media Contact
Organization: Credsy
Contact Person: David Ivaniuk
Website: https://credsy.com/
Email: [email protected]
Contact Number: (800) – 849-2168
Address: 200 South Park Rd., STE 450, Hollywood, FL 33021
City: Hollywood
State: Florida
Country: United States
Release Id: 0209236016